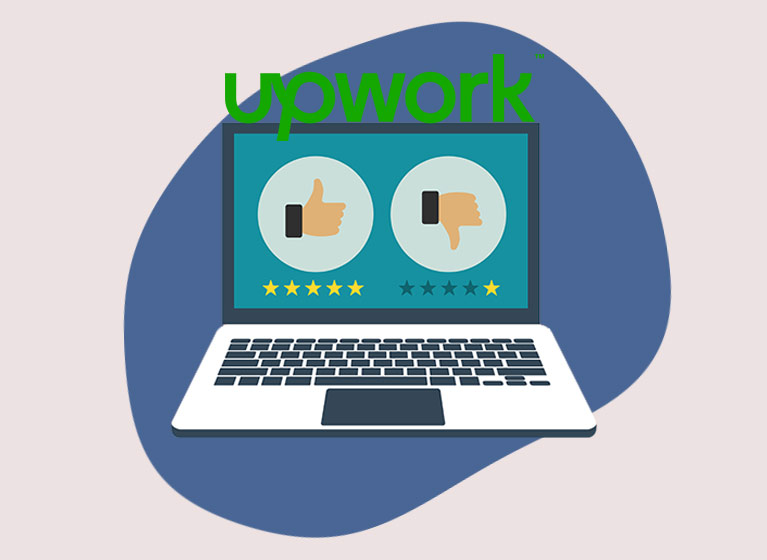 In this article, I'll show you how to view your (1) overall rating and (2) individual ratings by job as a client on Upwork.
I have had some experience in doing Freelancing work on Upwork. But mostly, I use Upwork to hire writers as a client. I've been doing this for quite some time now. And recently on a lazy afternoon, I became curious about my rating as a client. My first guess was to look for it in the profile. But guess what? There's no such thing as a client profile.
So I did some additional research and by that I mean Googling. And I found this thread on the Upwork Community forum. Inside, there's a reply from the year 2011 that lays out the steps on how to view the feedbacks that your past hires have left for you.
The steps are simple but a little convoluted in terms of logic. This is how you do it.
Steps to View Your Ratings and Feedbacks on Upwork as A Client
First, hover over to Jobs in the top menu then select All Job Posts.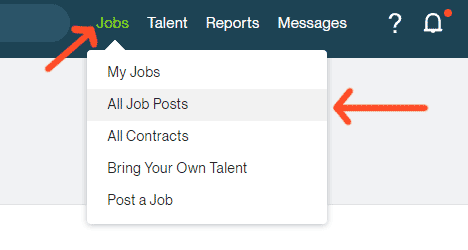 In the Job postings page, click on ANY of the ellipses to the right of the jobs. Then select View job posting.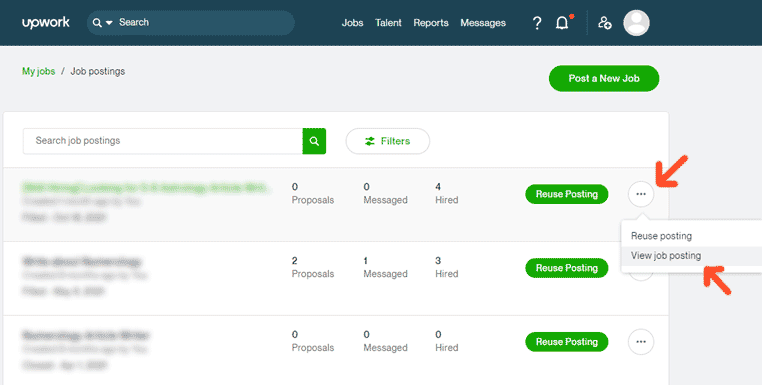 In the next page, click View posting to bring up the public-facing job post.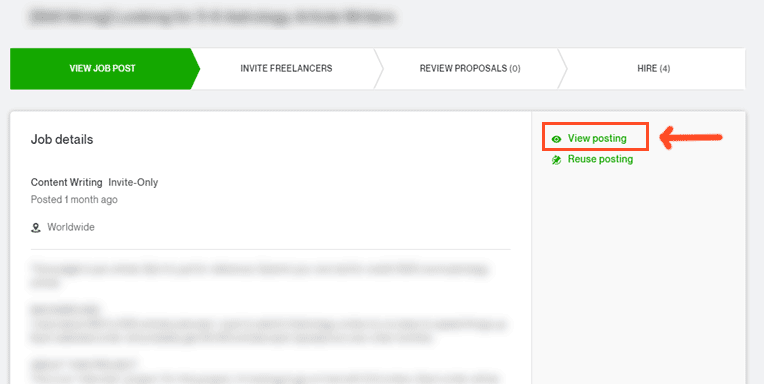 Here you can see an overview of your stats as a client. This includes your overall star ratings, number of jobs posted, amount spent, etc.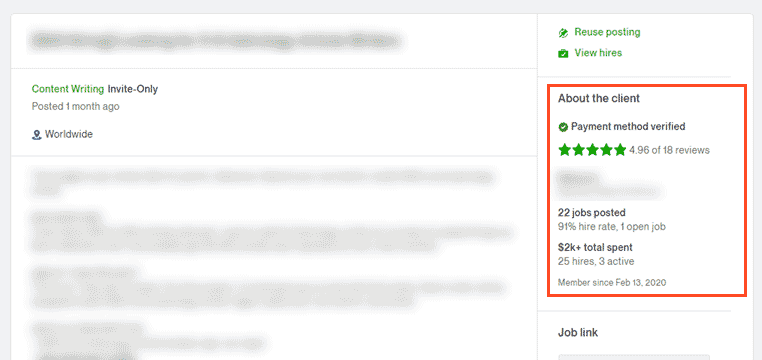 To view your ratings by project and the feedbacks that your past hires have left for you, scroll all the way to the bottom of the job post.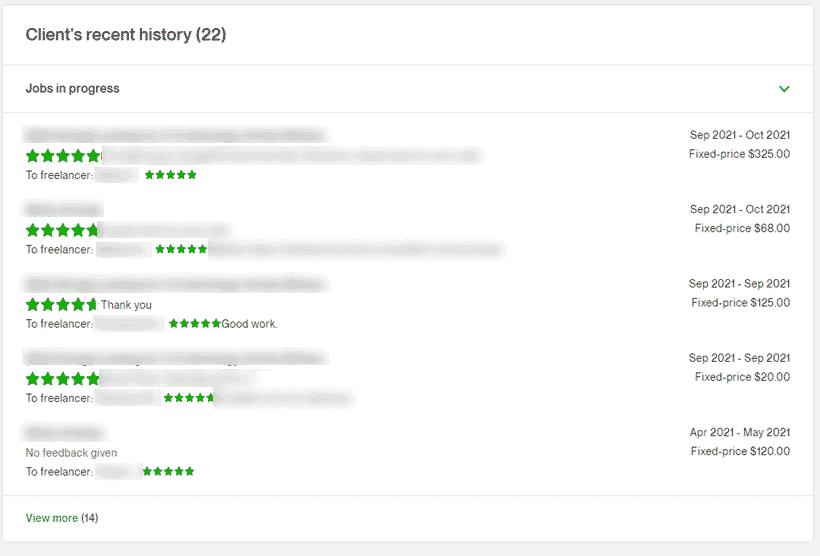 The Client's recent history section shows your most recent projects. To show earlier projects, just click on View more at the bottom.
Conclusion
I'm not exactly sure why Upwork doesn't implemented this as a separate feature. The feature already exists anyway, they just have to create a client profile or perhaps client overview / stats page that is accessible from the client's dashboard. Anyway, this is the way to go about as of now if you want to find out how you're rated as a client on Upwork.
Credits
Special thanks to Upwork Community forum member Eric C. for the steps. See the original comment.
The laptop vector in the featured image is created by makyzz @ Freepik.